My little stories
1
2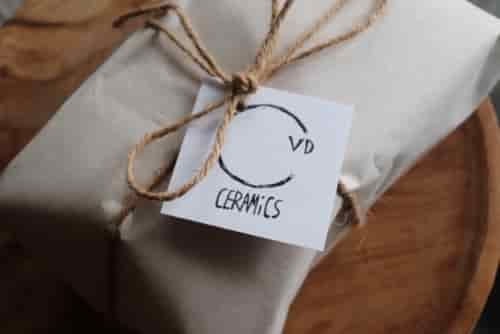 Gifts
You have the possibility to ask for a natural gift wrapping. Need some ideas ? Go to my instagram @ceramics_by_charlotte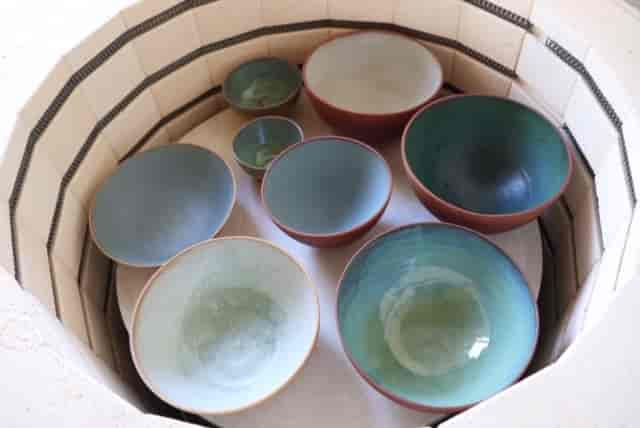 Glazing & Testing
Making your own glaze is a bit like pastry and chemistry together. Security is important, always wear gloves and a mask...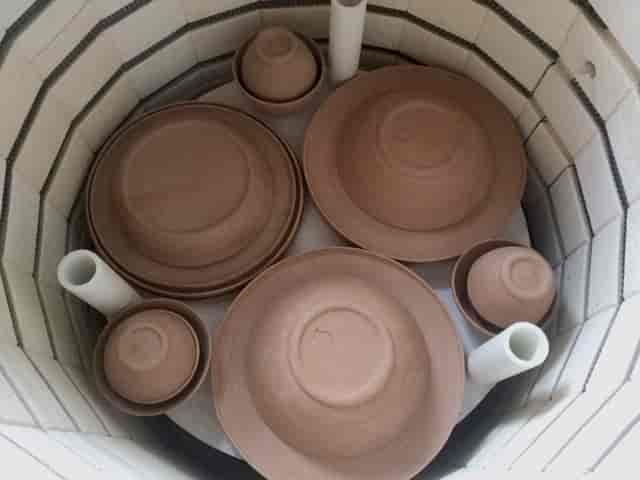 New beginning
My brand new kiln is finally ready to start his first bisque-firing. Bisque-firing is the first firing upto about 980°C.
---
---
About
Ceramics by Charlotte
It's more than a passion, it's a lifestyle
As a child I was already attracted by clay and being creative with my hands. For each birthday I asked for modeling clay or something to tinker.
For my studies I went to the Royal Fine Art Academy of Brussels, where I took a Master of Plastic and Visual Arts.
I worked at Flamant, a lovely brand of furniture, decoration and paints. There I reconnected with my love for colors and natural materials.
It started as a hobby, when I first went to the academy of Fine Arts of Namur and took ceramic lessons. But it quickly became a passion when I get to understand the techniques of wheel throwing and making glazes
I make my own glazes. It is a process between chemistry and pastry, carefully studied and tested. These are alimentary safe and dishwasher proof.
This artisan work is laborious, intensive, slow, lengthy and healthy minded. It is all about trying, working, failing, testing, surprises and technique. So even if there are often days where it all goes wrong, you keep trying and stay motivated because it is all worth it when you open the kiln and you have one or more amazing results.
It is really a special feeling when after weeks of turning, trimming, drying, firing, glazing and firing again, you get to hold your first own cup in your hands. When finally after 2 weeks you open the kiln, from the moment you make the shape with the wet clay until the moment the second firing cooled down, you feel like opening a Christmas gift.
When you work with your hands you really live through it, you need to be passionated because you think about it all the time.
When you wake up you think about the shapes and glazes you will make that day.

When you look in magazines, shops, walk through the city or even into the woods, you think about ceramics and get ideas for new projects.

When you go to sleep you think about the shapes and glazes you could make in the future.
My objective is realized when a lovely dish can be served in one of my handmade plates. Not only I make something useful and unique with my hands, I also give a part of my passion in the process which can live trough ages in someone else's home.
by Charlotte Van Dyck , 12/09/2018
---